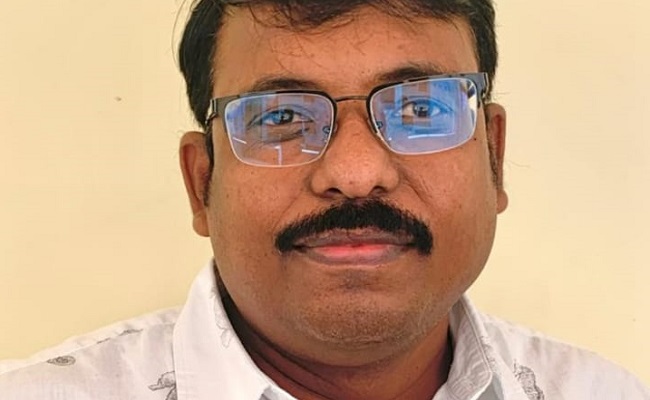 Senior journalist Ulchala Hariprasada Reddy was on Tuesday appointed as the new Right to Information Commissioner of the Andhra Pradesh State Right to Information Commission.
The state government finalized Hariprasad's appointment along with senior advocate Kakarla Channa Reddy as RTI commissioner in a meeting called by chief minister YS Jagan Mohan Reddy at the state secretariat on Tuesday.
The names were sent to the Raj Bhavan for approval by Governor Biswa Bhushan Harichandan, who is expected to issue a notification by evening.
The appointment of two RTI Commissioners follows the recent direction of the State High Court, which expressed displeasure over the inordinate delay in the appointment of a full Commission.
Interestingly, Hariprasad, a graduate of Hyderabad Central University, has been working with the Telugu daily Eenadu for the past two decades, which is generally anti-Jagan Mohan Reddy and pro-Telugu Desam Party.
More importantly, he has been on the editorial board of Eenadu, which consolidates the newspaper's articles related to politics.
Thus, it is a recognition of Hariprasad's impartial attitude despite being on the editorial board of Eenadu. From the beginning, he has maintained good relations with the YSR Congress party leadership.
Hariprasad, incidentally, is the second journalist from the Eenadu group to get the coveted post of RTI Commissioner.
In the past, Dileep Reddy, who had a long stint with Eenadu, was appointed RTI Commissioner during the YS Rajasekhar Reddy regime, even though YSR also considered Eenadu as his enemy.