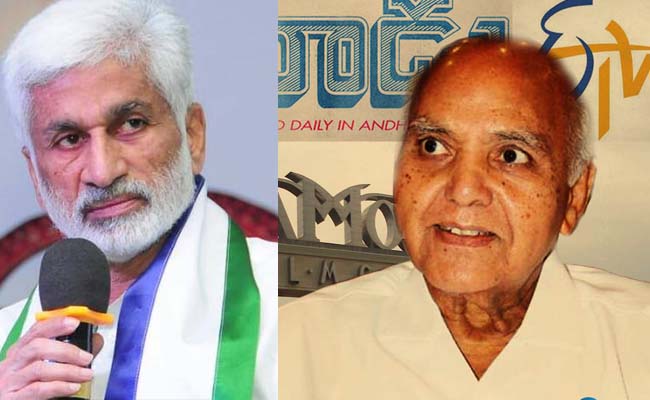 Anyone would start a business to earn. But in Telugu states several media outlets were created only with the hatred of Eenadu.
Director Dasari Narayana Rao was angry with Eenadu and started Udayam Daily with the beginning of Eenadu's first editor ABK Prasad. But it was widely reported at that time that Udayam's financial roots had been wiped out by the imposition of the ban in those days. The talk was that the investors of Udayam were connected with the liquor business.
After some time, Sanghi brothers got angry with Ramoji Rao and started Vaartha. Again ABK Prasad himself was present at the beginning of that business. It was a superhit for a while, but eventually it went on a bumpy ride.
Then again comes the story of YSR who was angry with Eenadu. He started Sakshi again under the guidance of ABK Prasad. But only Sakshi could compete with Eenadu effectively. The production cost and wage bill increased in Eenadu due to Sakshi's influence in the media market.
Although not a direct grudge against Eenadu, Namaste Telangana and Velugu started as daily parallels to Eenadu.
Now MP Vijaya Sai Reddy is saying that he would bring a TV channel with his anger on the Eenadu team. It is making it clear that a daily one can also be started. What is the dire need for this when Sakshi has daily and television? Does he think it should be his?
The bottom line is that Eenadu is the main reason for the emergence of various newspapers as a parallel voice in the Telugu states.