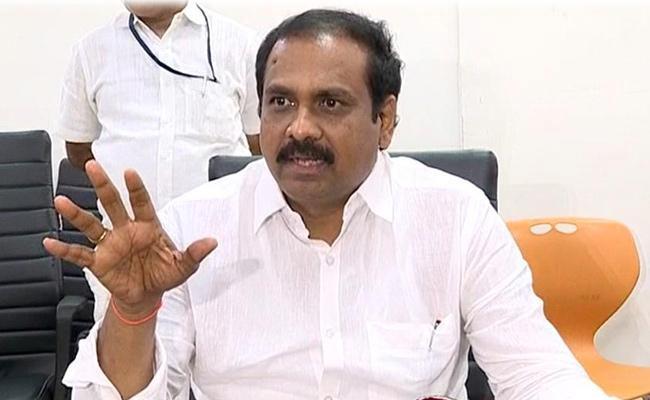 The ruling YSR Congress leadership was all set to tear the opposition and media to shreds when they reached the Assembly on the first day of the winter session on Thursday.
It was former minister Kurasala Kannababu who took it upon himself to publish the newspaper Eenadu on September 12, the padayatra of Amaravati farmers to Arasavalli.
He said the newspaper ran a big story as a banner a day, with specific stories on the inside pages.
He read out the names of the leaders who had joined the first day's padayatra and joked that they all belonged to the same caste.
He also read some paragraphs from the newspaper about Amaravati and the farmers' agitation, where the newspaper was worried about the fall in land prices in Amaravti.
Kannababu also showed the picture published in Eenadu on the first day and showed the House that all the visible faces belonged to the leaders of the same caste.
Then it was Chief Minister YS Jagan Mohan Reddy's turn to screen clippings of Eenadu in the Assembly to say the paper was trying to protect the interests of those who had bought land in Amaravati expecting huge returns.
Stating that Eenadu was writing stories about farmers, Jagan Mohan Reddy said he was concerned about farmers in all 26 districts of the state, while Eenadu was concerned about some estate farmers in 29 villages.
Jagan Mohan Reddy ridiculed Eenadu and its president Ramoji Rao for being egotistical and doing everything to protect the interests of one caste.