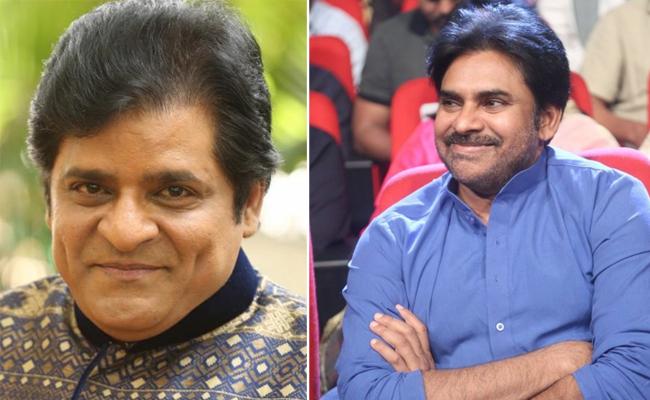 Popular Tollywood comedian Ali, the newly appointed adviser to Andhra Pradesh government YS Jagan Mohan Reddy on electronic media matters, has reiterated that he continues to maintain friendly relations with power star and Jana Sena party president Pawan Kalyan.
"There is no difference with Pawan Kalyan. This so-called rift between us was created by some vested interests and was reproduced on some websites for their masala gossip," Ali said in the concluding episode of "Ali tho Saradaaga" on ETV.
Ali presented the show continuously for more than 300 episodes until popular TV anchor and actress Suma hosted it last time inviting Ali herself.
Responding to a question about why Pawan Kalyan did not attend Ali's daughter's wedding or reception last month, the comedian said that the power star personally went to extend an invitation to his daughter's wedding.
"He was on set shooting for his movie. When I went there, he personally came and received me. Other visitors who came to meet him also waited and stayed with me. We talked together for 15 minutes," said Ali.
The comedian said that Pawan had assured her that he would definitely attend the wedding.
"But because he missed his flight, he couldn't go to the function. This created a lot of buzz and everyone wrote what they thought," he said.
Ali said that the media was not aware of her relationship with Pawan.
"They only want spicy news without any substance. So when Pawan was away for the wedding, they got what they wanted," he said.
The talk show – Ali Tho Saradaga – will be removed from the channel after a successful run of six years.
"It's only a break. After a few days we will restart again," he explained.