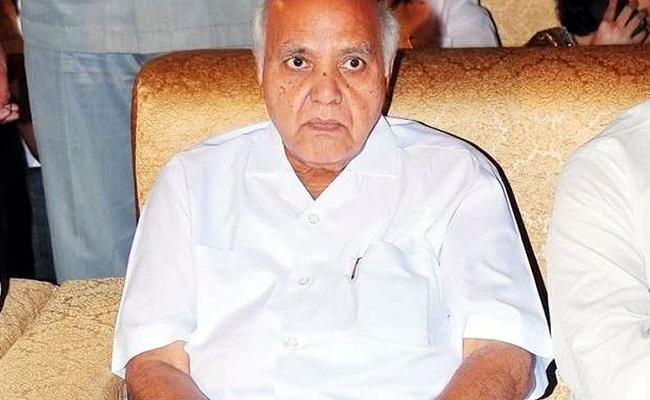 Eenadu Group president Cherukuri Ramoji Rao is now playing de facto president of opposition TDP.
Andhra Pradesh leader of opposition is also acting as if real leader of opposition Chandrababu Naidu has not fulfilled.
Anti-Ramoji Rao government, anti-YSR Congress and anti-Jagan Mohan Reddy reports are running on the front page of Eenadu newspaper.
Ramoji Rao is fighting a political battle in Andhra Pradesh despite being on the wrong side of his age.
He is taking all risks to ensure that Jagan Mohan Reddy is defeated and Chandrababu Naidu is named as the Chief Minister in the 2024 elections.
He has realized that the TDP leadership and Chandrababu Naidu are no match for Jagan Mohan Reddy in reaching out to the people.
Hence Ramoji Rao took responsibility and fought for TDP and Chandrababu Naidu.
Looking at the Eenadu daily, one feels sure that Ramoji Rao took over the TDP leadership, keeping Chandrababu Naidu in the party office.
While Chandrababu Naidu is stuck with review meetings, Ramoji Rao is playing the role of the real president of TDP.
It would be appropriate if Jagan Mohan Reddy appoints Ramoji Rao as the State Leader of Opposition and starts the fight against Ramoji Rao and his Eenadu.
With Ramoji Rao taking center stage in opposition politics, Chandrababu Naidu and the TDP have become insignificant in state politics.
But what this 80-year-old Cherukuri Ramoji Rao should realize is that social media is far more powerful than Eenadu and these are not the days of 1982 and 1995!