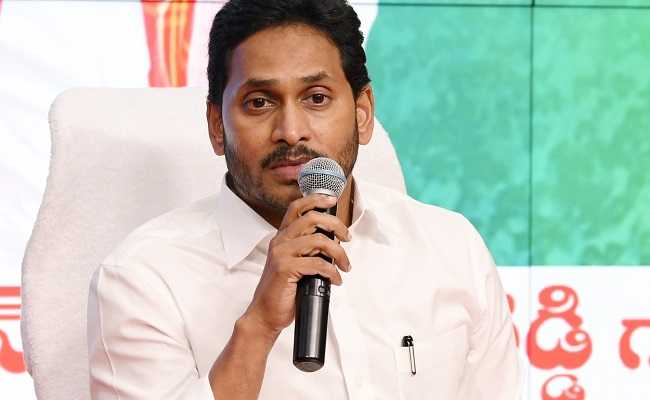 YSR Congress party president and Andhra Pradesh Chief Minister YS Jagan Mohan Reddy accused Eenadu group president Ch Ramoji Rao of playing with students' lives because he does not like his government.
"Ramoji Rao and his newspaper Eenadu hold my absolute contempt. That's why his newspaper has written negative stories about me and the state education department, damaging the morale of government school-going students and their parents," said Jagan, while reviewing the education sector at his camp office on Thursday.
The chief minister faulted Eenaduri for reporting that even after the start of the second semester, the government has not yet delivered textbooks and Vidya Kanuka kits to the students.
He said Ramoji Rao has resorted to fake hoods to worry the Government, knowing full well that the second semester will begin in December. The news is aimed at worrying him and the government politically.
Jagan said the size of the textbook was increased because additional information was included.
"In bilingual text books, one page will be in Telugu and the next page will be in English. This led to an increase in the size of the textbook," he explained.
"This media has been against the students' English medium education. They are against the new education policy. They don't like poor students getting English medium education. Their only goal is to have political problems," he said.
Jagan said that the investment made by School Education Department officials in the education sector is the biggest investment in human resource development and therefore officials should not compromise on implementing reforms that will help improve literacy and eradicate poverty.